[Back in 2014, the holidays were rolling around and it was time for me to create December's cover image for the TARS Newsletter and I found myself
pondering the type of scene you'd find around the holidays. Since we were a growing club, part of me felt my work editing the newsletter opened the club up to all walks of life (though some would question,) I wondered if a "Christmas" scene was too much… would I have to keep things in the image along a 'generic' line so that I wouldn't offend either Gentile or Jew – should I have kept things 'commercial', displaying images of ham radio lucre such as the fanciest and newest radio or antenna? But then a flood of memories came to my mind of my Christmas youth. One memory in particular perhaps defined my whole current enthusiasm with radio and electronics – the moment where my own personal interest in the world of technology was kindled. No worries
about showing too much "Christmas," for my painting (above) is of a true ham radio story!]
.....
The holidays are upon us again, and for me, I can't help but welcome the fond memories of childhood - Christmas vacation, and going to grandma's house in Ft. Walton Beach, FL. The oddest details seem to permeate my nostalgic thoughts the most; from the aroma of coffee and bacon, to the intoxicating perfume that was grandpa's Camel brand cigarettes - forbidden items to me even now, but then they meant "the grandparents' house"... other details mark the location: the sea shells used as aggregate in the asphalt and the white beach sand that always traipsed in with you on your feet. However, more visceral to me than the myriad sensory inducers, was that anticipation for the bounty to be ours the next Christmas or Easter mornings, and the trouble of falling asleep to the muffled TV sounds of Hawaii Five-O and Barnaby Jones on the other side of the dark bedroom wall as me and my brothers were left wide-eyed with theadrenaline of holiday insomnia. We get presents in the morning!
Was it to be another decadent display of painted plastic lucre with the full panoply of Star Wars actions figures like two years before? ...an Erector set? ...Radio Shack walkie-talkies - always cool! No. This one year in particular it was a flat box… a white clothing gift box, obviously from Gayfer's or J.C. Penney's, with gold printed stripes appeared from the wrapping… oh-ugh, a sweater? Thank goodness, no. Inside was another box, a Radio Shack "50-In-One" Electronics Project Kit! Oh, the smell of "new"! It has always been known to kid-kind that several qualities were the hallmark of a better gift, one being the size and the other, the number of included goody bags. There were wires and other odds and ends inside of a cellophane bag… this really cool little green light bulb, and wow, a solar cell! This thing had parts I had only seen my dad work with, who was a TV repairman. It had springs for connection terminals and a bin of colored wires to connect the many discrete components. Even the bowl-cut hair-dewed kids printed on the box cover itself exuded sheer pensive anticipation barely masking their consummate joy!
This was no toy – it was a grown-up's electronics laboratory!
[So I can't for certain remember if I got a pair of Walkie-Talkies that year, but most likely because we seemed to get them about every other year. I do remember getting a pair of Radio Shack Space Patrol Walkie-Talkies between me and my brother. I was eight or nine years old and he was less than a year younger, but it was great fun running around the outside of my grandparent's small brick house in Ft. Walton Beach discovering the magic of radio communications while trying this "Morse code" thing with the orange button deciphering the hieroglyphs in raised code on the front panel. And they had a whopping 50 foot range!]
As much as I wanted to get started with it, I wasn't allowed to jump right into the kit. My Dad, being wise in the Confucianism of De Forest, Kirchhoff and Ampere, who basked in the daily holy incense of 60/40 lead solder smoke had a subtle guiding hand that every good "Elmer" should aspire to. I was carefully taught many of the finer details and inner-workings of proper electronics handling and theory... the tutoring was well worth it, for within a year or two, I was interpreting schematics by myself from the old GL/Tab books and soldering my own transistorized homebrew project. I walked into fourth grade with a light-sensing morning alarm that had its own 120v-to-6v power supply! Though, I do remember Dad coaxing me on to figure things out for myself, I'm sure he really gave his fair share of help in the construction process. Even though radio was not the particular branch of electronics my father followed, I quickly fell in love with the magic of crystal radio and transistor amplification. I do know that I subsequently developed a hunger for electronics kits and useful projects.
.
.
After several years of tinkering in the back of junk radios, listening to the shortwaves, building home-brew projects from scraps and mastering the ethereal mysteries of my more advanced "200-In-One" electronics lab, one of my most treasured childhood objects that I begged my dad for so insistently that he convinced the Radio Shack store clerk not to close up shop for a bit - the natural course of action was to enroll in the Electronics elective once in high school. This is where the fun really went to a higher plateau! Our instructor, Mr. Filkins was a 'salt of the Earth' Korean War Navy vet, in charge of teaching both metal shop and electronics. One of the most colorful characters to be found, somehow had a knack for bringing the most boring and esoteric electronics theories to life. And with his class came hand-on learning, the opportunity to 'let out the magic smoke', and ye, the kits!
Yes, the Chaney Electronics kits! Cheap and plentiful like the sweet Minute Market candy that would later bring on a root canal. We got to order a different kit once a week if we wanted to and the best thing was; we got to spend class time building and testing them out! For me it was like striking gold. I already had the soldering down, and I already knew how to utilize a Volt-Ohm meter and basic oscilloscope operation, heck, I had those things at home and at dad's work! Plus, my buddies were there, and we got to "shoot for the moon," as Mr. Filkens used to put it, with ever-advancing kits, and the additional teaching question answering to give us the knowledge of a kit's inner-workings. Later I would graduate to solderless breadboards.
I never stopped building kits. When I got my ham ticket, the education that came from the many related books, magazines and practice lessons got me into building radios like the SW+40 QRP transceiver and all manner of gizmos for the shack. Later, I would get into the world of Arduino microcontrollers and the kits full of wonderfully complex peripherals, sensors and display devices. Why buy toys when you can create them?
[The 50-in-One Lab was perhaps my most beloved gift of my childhood second to my bicycle. Gifts are not so pedestrian these days as kids expect technologies under the tree that rival those seen on Star Trek [both the original series and The Next Generation.] If anything besides electronics fundamentals are taught, a kid has to face the challenge of learning the lingo of Arduino, Raspian and AI Tensor Transformers, but they still make the basics of electronics the same old way and with a solderless prototyping breadboard and some simple parts, the same experiments and lessons can be taught.
My dad's been gone for about a quarter century now and I'm older than he was when he passed, but he once was known as perhaps Tallahassee most proficient television repair man. Many of my childhood memories contain visions of my dad and myself going over to countless peoples home, many white, many black and so on, but most of them elderly for some reason. You learn how to serve others by such an example, how to communicate and as a bonus, how to enjoy the inner-workings of technology as it serves to bring humanity together.]
.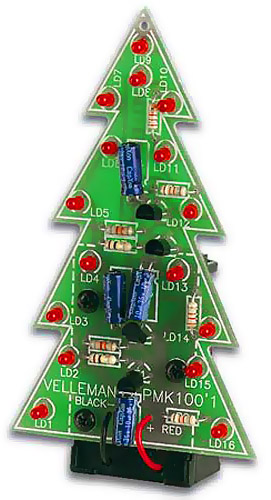 .
Are you new to ham radio or Arduinos and don't know too much about electronics other than what you had to memorize for the radio Tech test or back in grade school? It's okay if you don't - Getting into a tech-related hobby is your golden opportunity to learn all about electronics and what you can do with them. Building kits is not a pastime relegated to youth, but yours to enjoy today no matter hold young or how old!
There was a day long ago in my youth when you could waltz on down to your local Radio Shack and behold walls stuffed with kits and project labs of all kinds... those days are long gone! [In fact, actual Radio Shack stores are long gone! Unless you live within driving distance of your regional MicroCenter,] today, you must rely on the Internet and UPS to bring home the kit-building joy. Not to worry, there are actually quite a few companies online that offer affordable kits, however, not all of the kits you find online have good instruction in mind, or English for that matter. And selection at some sites can be kind of sparse. One of the greatest suppliers of kits with a focus on electronics education is still the "good ol' trusty," Chaney Electronics.
Chaney Electronics
, the king developer and clearing house for educational electronics kits has been around for over fifty years. They boast a catalog of over 200 kits that range in complexity from "starter" to extremely advanced. That's not counting the "labs" which are kits with plug-in breadboards, some allowing you to build 50 or more projects, all with the goal of learning the basics of electronics and electronics application in mind. They've designed their kits and instruction manuals with a real focus on education and serve the STEM requirements of many schools. Not a blind parts warehouse, Chaney intends for teachers to be involved in the kit-building process, so that students come away from building with something new learned and something in their hands to proudly show off. If you're a teacher, they provide a wealth of courses and training programs.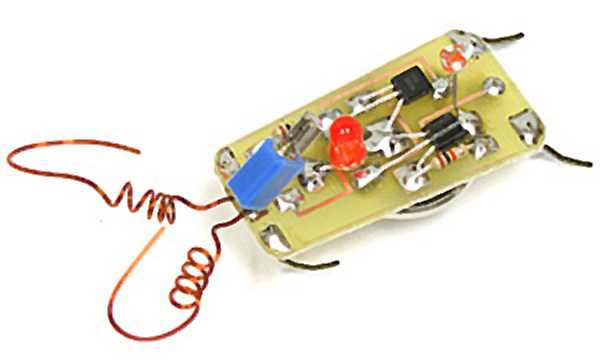 .
Though, they do focus their marketing and sales to schools and educators, yes, Jocelyn, a customer rep at Chaney has informed me they do allow individuals (regular folks like you and me) to purchase kits on-line or by mail for a small minimum. Recently, Chaney "merged" with an online electronics clearing house,
Electronic Goldmine
, which, to your benefit opens a expanded supply source of parts. You can download their PDF catalog and order Chaney Electronics kits and parts at:
https://theelectronicgoldmine.com/pages/chaney-electronics
Chaney does provide everything under the 'electronic' sun a budding electronics enthusiast could imagine getting in their Christmas stocking. There's a myriad of kit flavors; from simple Morse code practice oscillators and blinking LED attention getters to full-blown robotics and kits with surface-mounted microprocessor chips! Chaney even has a dozen solar-cell projects including a 54 project lab. But get this: they've got five separate Geiger counter kits and I counted over 16 robot kits in their catalog alone. And yes... they do have basic radio and IR communications labs and kits which makes a great introduction for the youngin' (or new ham.) Many of the great kits I built in my youth are still in stock. I recommend the "Transistor Tester Kit" (C6448) a kit I built 25 years ago and still in use at my workbench today! [Kit availability may change over time from this posting.] If you're brand new to soldering and basic electronics theory, Chaney offers a whole line of simple kits designed just to teach soldering and construction techniques, and as a plus you'll have something neat to show off for your efforts.
.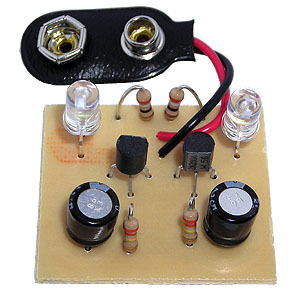 .
For you hams, once you've mastered basic electronics theory and simple soldering and kit building, you can move up to earning your ham radio stripes: There are many kits available online that are purpose-designed for ham radio operators, from QRP (low power operation) rigs to station accessories. Many companies offer kits that are simple and are great weekender projects, and rest assured, many are very advanced, well designed and offer some of the best examples of ham radio know-how. There are a few companies worth mentioning here, that not only offer high-quality rigs and accessories in kit-form, but come with the type of friendly tech support and assistance you'd expect from your fellow ham operators.
.
.
First off, a large source of ham kits can be found by simply Googling the phrase "QRP Kits".
Pacific Antenna
(
http://www.qrpkits.com/
) offers a half-dozen rigs along with accessories and simple test equipment including SWR indicators, mini-tuners, digital dials and signal tracers. A few of the kits have been showcased in QST at one time or another. Dale Botkin, N0XAS, offers the "PicoKeyer-Plus" Iambic Memory Keyer plus other accessories at
HamGadgets
(
http://www.hamgadgets.com/
). This is just a small sampling of what's out there but you can take a look at a good list of ham kit sites at
The DXZone
(
http://www.dxzone.com/catalog/Manufacturers/QRP_Kits/
) as well as on
eHam.net
.
If you're overwhelmed by the mention of all this selection, fear not. Perhaps you should consider starting you and/or your child off with a simple lab-style introductory electronics starter kit like the
Elenco
EP-130 Electronic Playground 130
offered on their site (
https://shop.elenco.com/consumers/electronic-playground-130.html
) and at
Amazon
, Walmart.com, eBay and others. If you're a member of any local radio clubs, there should be plenty of "Elmers" available to answer any electronics question you may have. Need to learn how to solder, Local hams will help ya! Want to learn the difference between a "resistor" and a "transistor," give an Elmer a shout!
For those of you with a new interest in robots, experiments, home made PCs, and anything else you are 'geeking' out about, the past decade has seen a 'next-level' emergence of the next generation of learning electronics. Arduino has been a household name for a while, but there are so many newer competitors in the field as well. Take your pick, today, the new learner has the option to play with a range of programmable tech from 8-bit microcontrollers like the Arduino UNO R3 (and soon the R4) all the way up to SBCs (single board computers) like the Raspberry Pi 4, Orange Pi, micro PC's and other options.
START OFF SIMPLE! As far as 'Arduino's are concerned, the amount of necessary external electronics components are few for the beginner and most of the action happens between the Arduino development board (the size of a credit card) and the IDE (where you program) on your PC. As for an Arduino board, supporting the Arduino project is always suggested and you can visit them at
https://www.arduino.cc/
to get started. As for a kit,
Elegoo
is one of the more prevalent companies that sells Arduino (clone) starter kits, stuffed with everything you need to do about anything you can think of with an Arduino (ATmega328p) microcontroller, including solderless breadboards, discrete components, sensors, displays of various types, a power supply, LEDs, motors, RFID, Infra-Red controller, gyroscope sensor like in your smartphone, wires, and on and on! Everything in the Arduino learning universe is often wired with headers and Dupont cables with no soldering if you wish. As of this article's update (June 2023) Elegoo is our of stock on everything, but
Amazon
and other sites are the best place to get one. [
Click for a search here.
] They're in the $65 range for a Super Complete Starter Kit. The Arduino world is ever rapidly advancing and because it and other related platforms are 'open source' and thousands of (mostly Chinese) vendors sell sensors, displays, components and etc. which are broadly universal and extremely cheap. Just search Amazon, eBay, AliExpress and others for whatever you need.
.
.
For learning from the best mentors, YouTube is your best source. There are a lot of YouTubers who specialize in Arduino, Raspberry Pi's and etc., but a choice few will start you off from the ground floor with every detail explained starting with the famous "Blink Sketch" making an LED blink on and off using code your wrote. [The blink sketch is like the Donut tutorial by Andrew Price for Blender.] The first series of highly instructional videos I would recommend are by an awesome fellow ham and teacher in Texas, Paul McWhorter, KF5ZBY. You can see them
HERE
. He'll suggest buying the aforementioned Elegoo kit and will walk you through step by step. My second recommend YouTube teaching channel in the Arduino arts is the
Dronebot Workshop
. From there, YouTube will give you unlimited recommendations.
If you're a ham, you are most likely so because of your love for radio and the parts that make radio work. If you're a tinkerer and DIY homebrewing inventor, then tech is in your blood. You love your kids, of course, and understandably you want to share your love for the radio hobby or STEM field interests with them. Kit building is a perfect way to do it. If you're a new ham or regular Joe off the street, perhaps these electronics parts and circuits may both intrigue as well as elude your understanding. Kits are a fun
way to get your hands dirty and help you get a grasp on them!
Santa's coming! And he's making his list... let's make sure the stockings are hung with care and filled to the brim with electronics joy.
.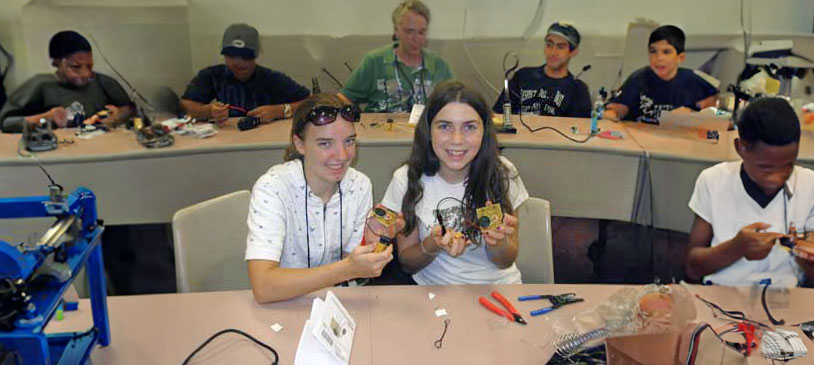 .
Your kids may thank you someday!
.
73! Mike Maynard, K4ICY
mikek4icy@gmail.com