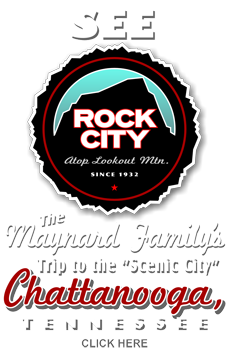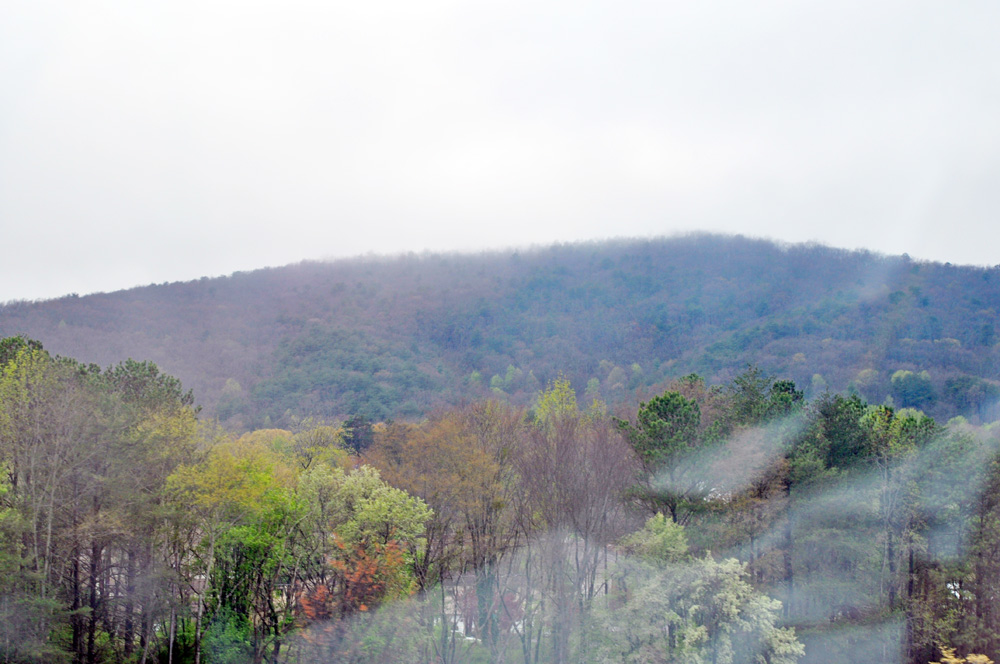 Myself: Mike Maynard K4ICY and family take our yearly family trip up north from Tallahassee. 300+ miles to Chattanooga, TN


This was after searching on line to find out what this "See Rock City" was about....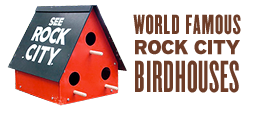 These birdhouses are everywhere!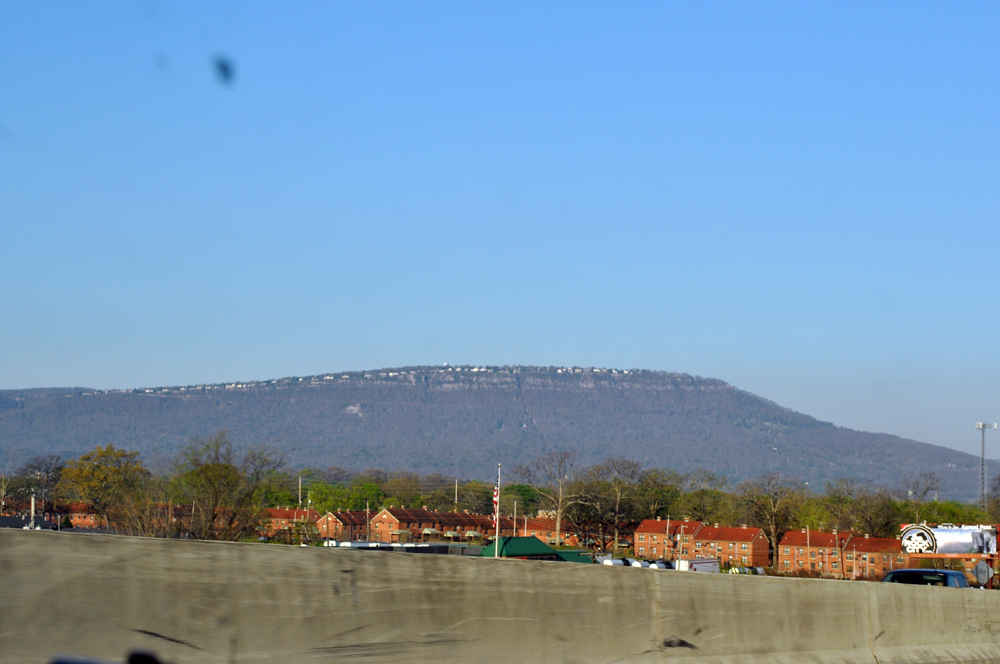 This is the view from I-75. Lookout Mountain is 2,382' in elevation, part of the Appalachian mountain chain and straddles SE Tennessee, NE Alabama and NW Georgia.


It was mid March, 2011 and it had been warm in Florida for a couple of weeks - Someone forgot to tell Tennessee that: it never rose above 54F the whole trip.
We packed the family and took off early Thursday morning for a six hour drive through Georgia. Most of it the most flattened rural landscape one could ever find.

The driving was tolerable - thanks to Garmin. You just can't get lost with a good GPS.

• Carried along a 50w Icom 2m mobile rig and a mag mount antenna. - Mobile contacts are hard to keep through Atlanta and into the hills...

Our first stop was to try out this hot dog (Good Dog) place down town next to the river.

Pretty darn good hot dogs - and you eat the French fries from a paper cone that sits in holes cut out in the tables.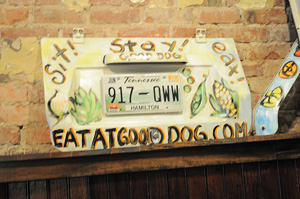 This would have to be considered part of the artsy district. Reminds me of Gaines St. In Tallahassee


View from the old bridge entrance. Giant indoor carousel on the left. Lookout Mtn. in back.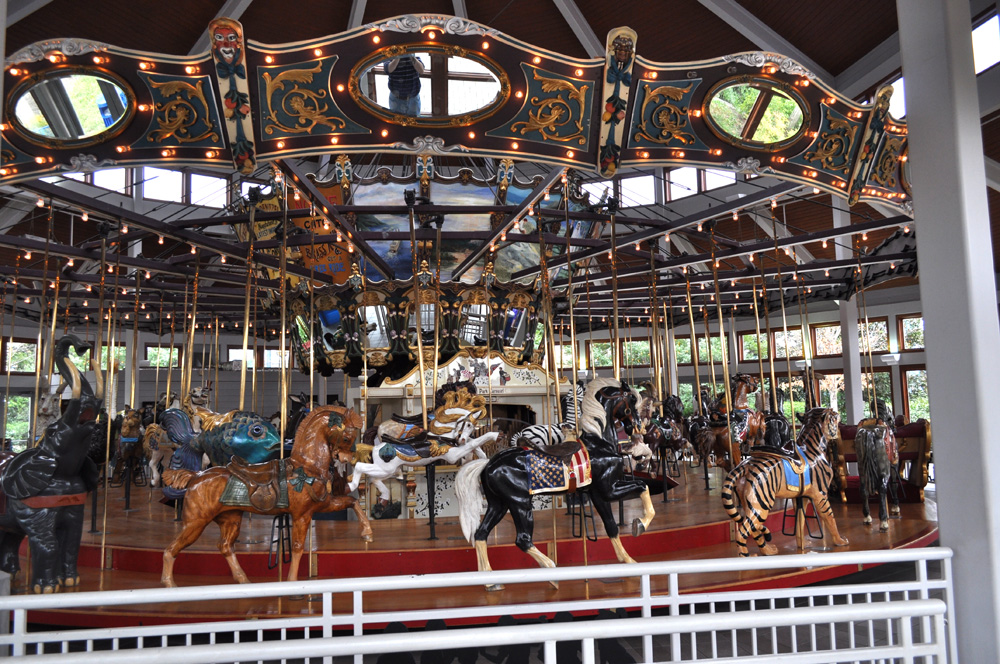 My girls had a ball on the old wooden carousel.


Nice view of Lookout Mtn. in back of the Tennessee Aquarium, the new bridge over the Tennessee River and the Delta Queen riverboat.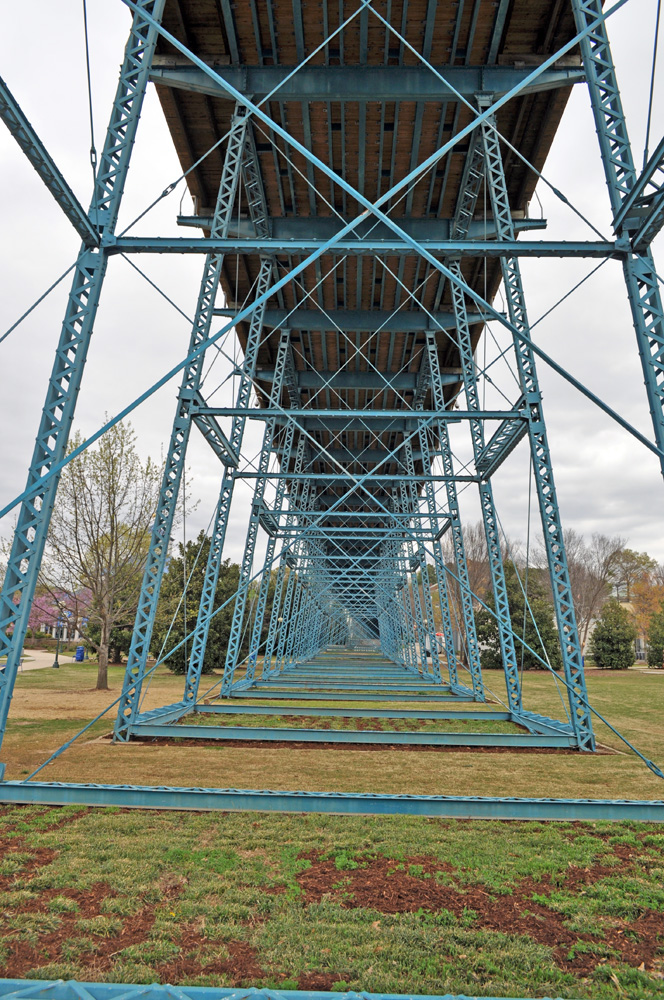 Cool view of the underside of the older bridge.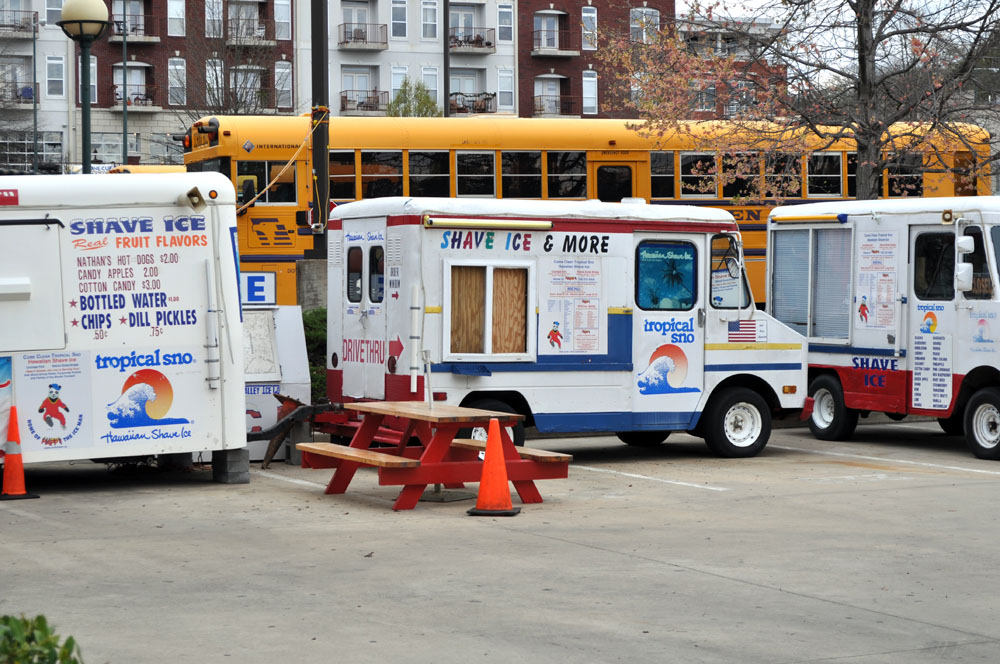 Something about this draws me near.... hmmm...


After a day of driving and an afternoon of playing in the park - we set out 20 miles NW to the small town of Ooltewah.
This is a view from where we stayed. A very quiet town of 5,600 residents nestled in a valley area.

Ooltewah has more become a de-facto suburb of greater Chattanooga, along with Collegdale (home of The McKee Foods Corporation maker of Little Debbie Snacks).

• Here on the first night of our stay, I joined in on a net held every Thursday night by the Greater Collegedale Adventist Radio Club (GCARC - Visit Their Site). They were a cordial group that was somewhat surprised of my finding them. (I found their site before the trip). We had a nice half-hour or so round table where I was given a lot of info on places to visit in the area.
I used my Icom T-7H Sport HT to hit a nearby repeater. Collegedale is just over the ridge in the above pic. The pic view above is towards the south.


The GPS took us up Lookout Mountain the next morning along the steepest, windy-est road.


SEE ROCK CITY... Once we arrived it was chilly and windy. Rock City is a convoluted trail of crevasses, caves and scenic rocky walkways.


Swing-A-Long Bridge, 150' up leads you to...
LOVER'S LEAP!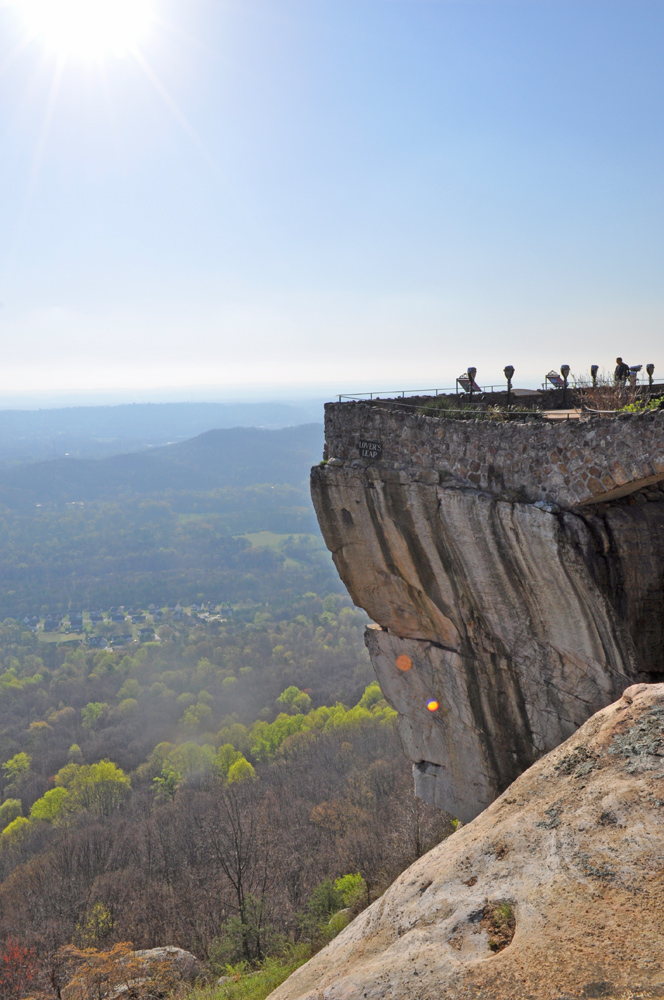 "SEE SEVEN STATES!" Is inscribed on a tablet affixed to the very steep rock ledge. The view is breathtaking!


Bring the whole family!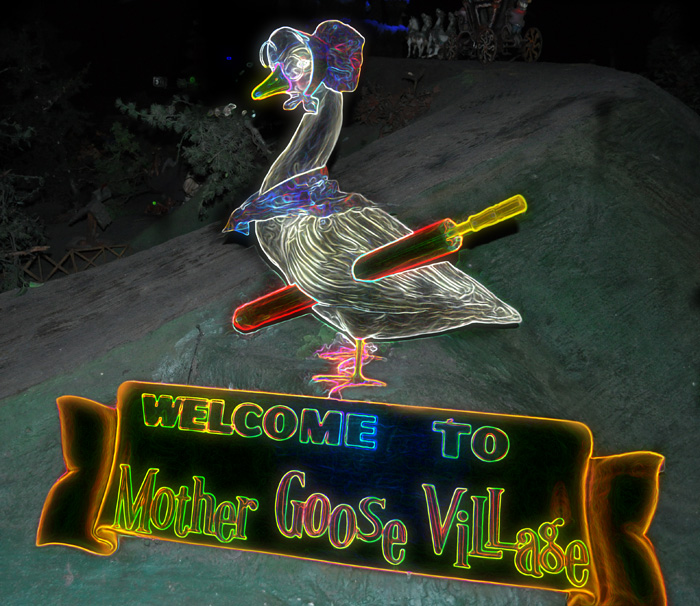 Imported Figurines from early Cold War era Russia. LIT WITH UV LIGHT!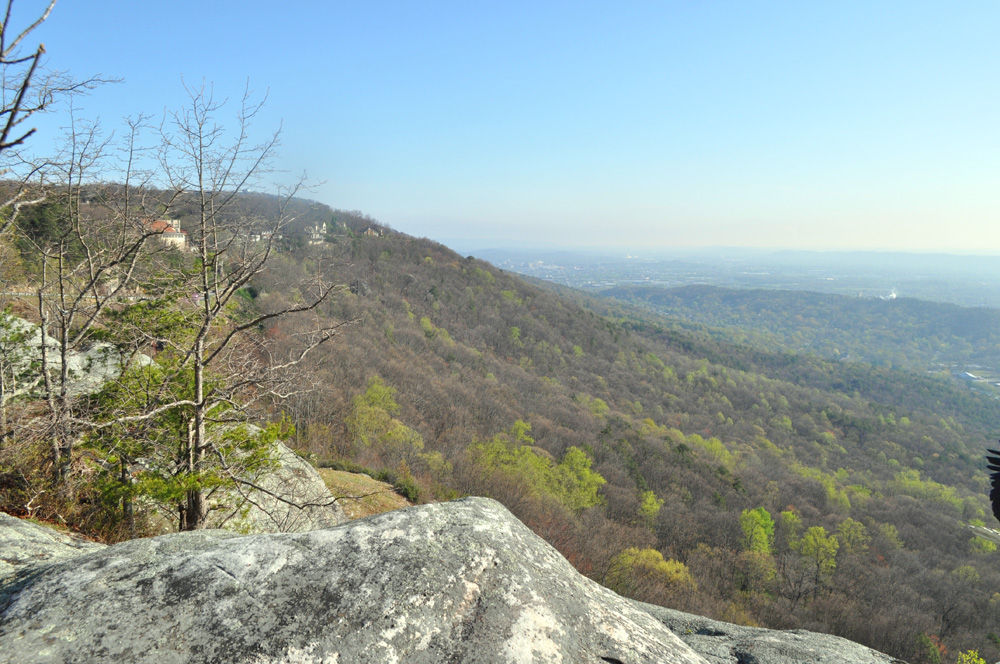 What spectacular views!


...The many other sites at Rock City include:
Many spacious ledges
A 1,000 ton balancing rock
Caves
Gnome statuettes lit with UV paint depicting fairy tales. This is worth seeing.
A Fat Man's Squeeze... geeze...
Deep gorges and high cliff walls
Hidden passages
Waterfalls, Gardens and local plant species of many types
Homemade fudge and candy shop
See Rock City bird houses
...Many special events are held there:
Music festivals and events!
A grand Christmas Spectical and live Nativity
...And a lot more.



This kind of beauty abounds everywhere at Rock City...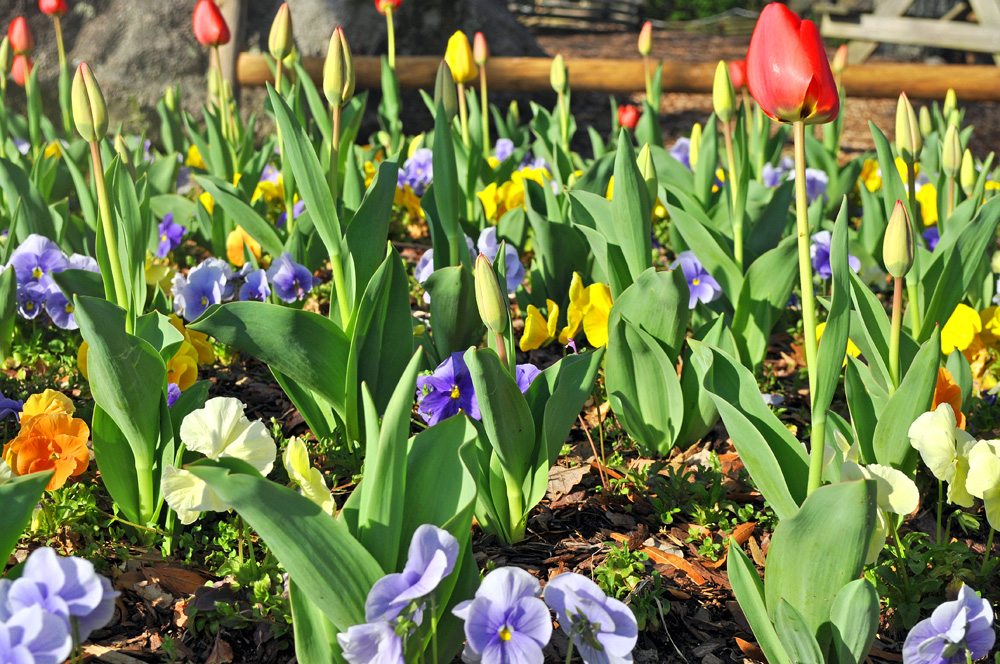 You too can say "We Saw Rock City"!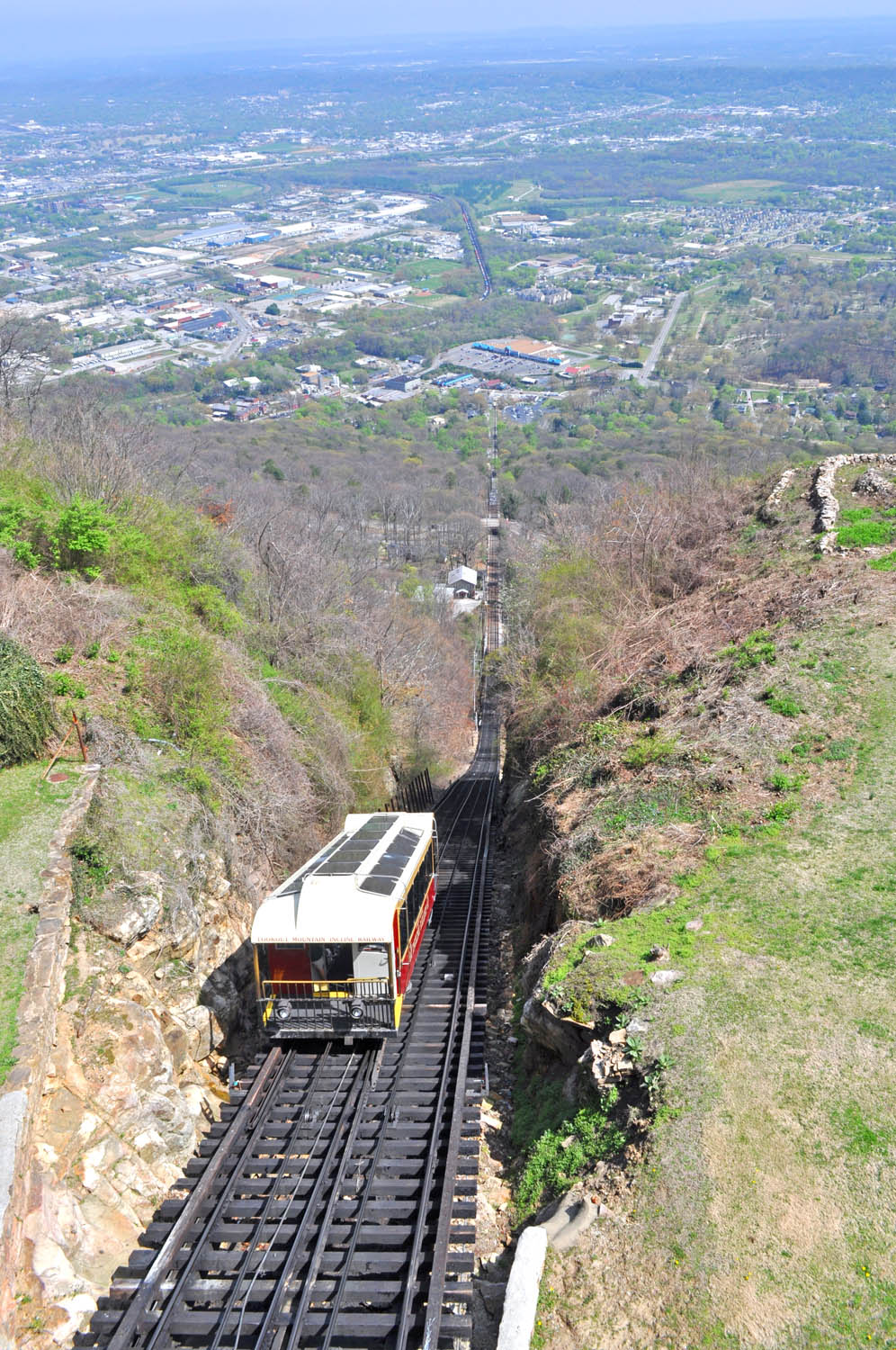 A short drive through a mountain-top neighborhood to The Inlcine Railway. (See Here)
No kidding, the GPS said we were driving 2,300' in elevation!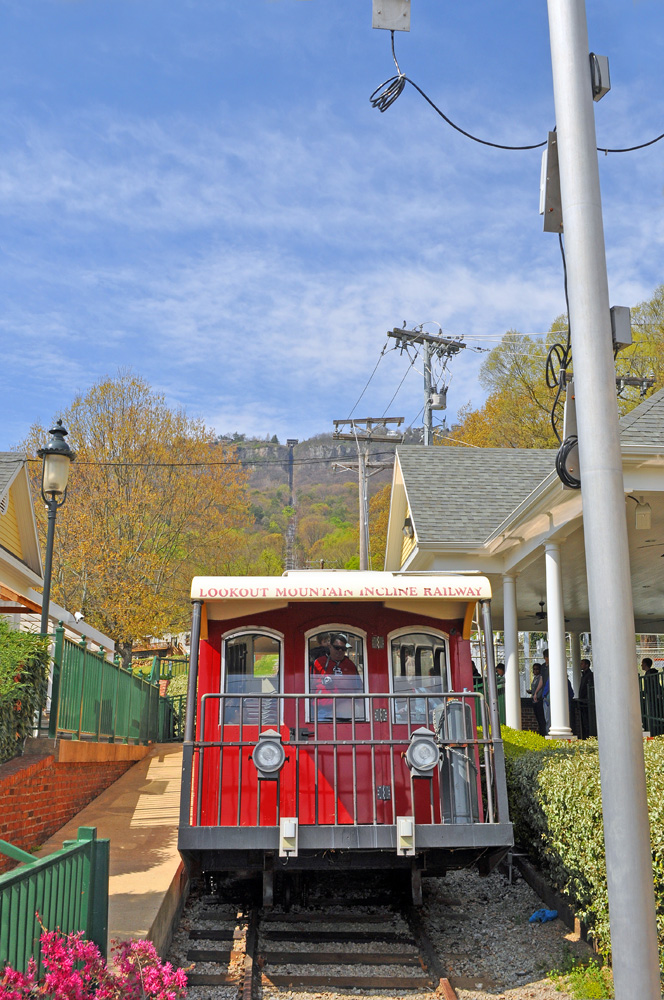 It's a long, steep way back up...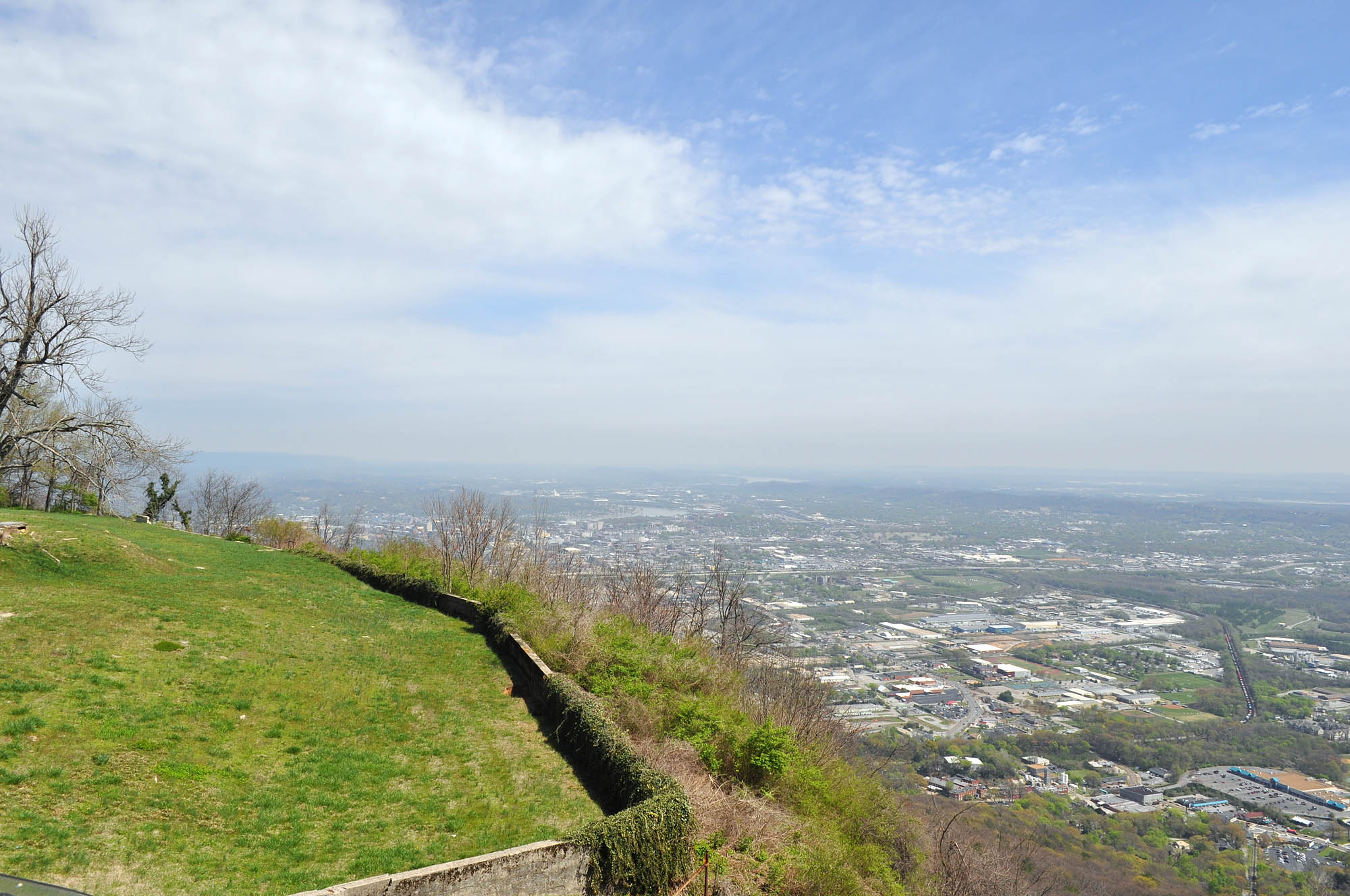 A short walk down the street to the north... Point Park Civil War Monument.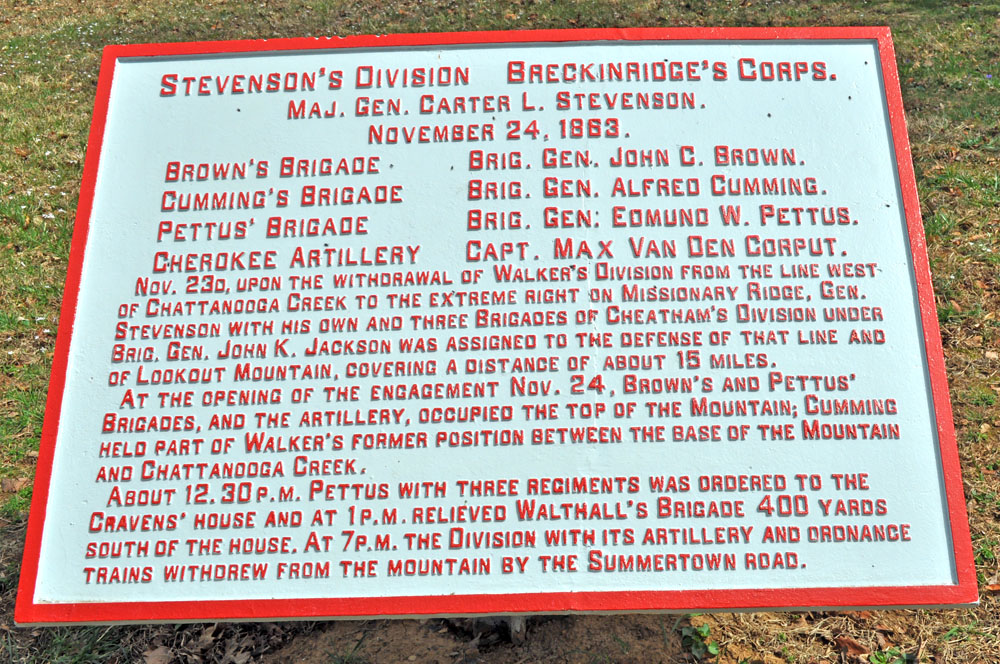 A reverent walk on the top of Lookout Mtn. A panoramic view of Chattanooga below. An azure purple sky against the lush green new spring foliage.
The massive Battle for Chattanooga took place up here in 1863.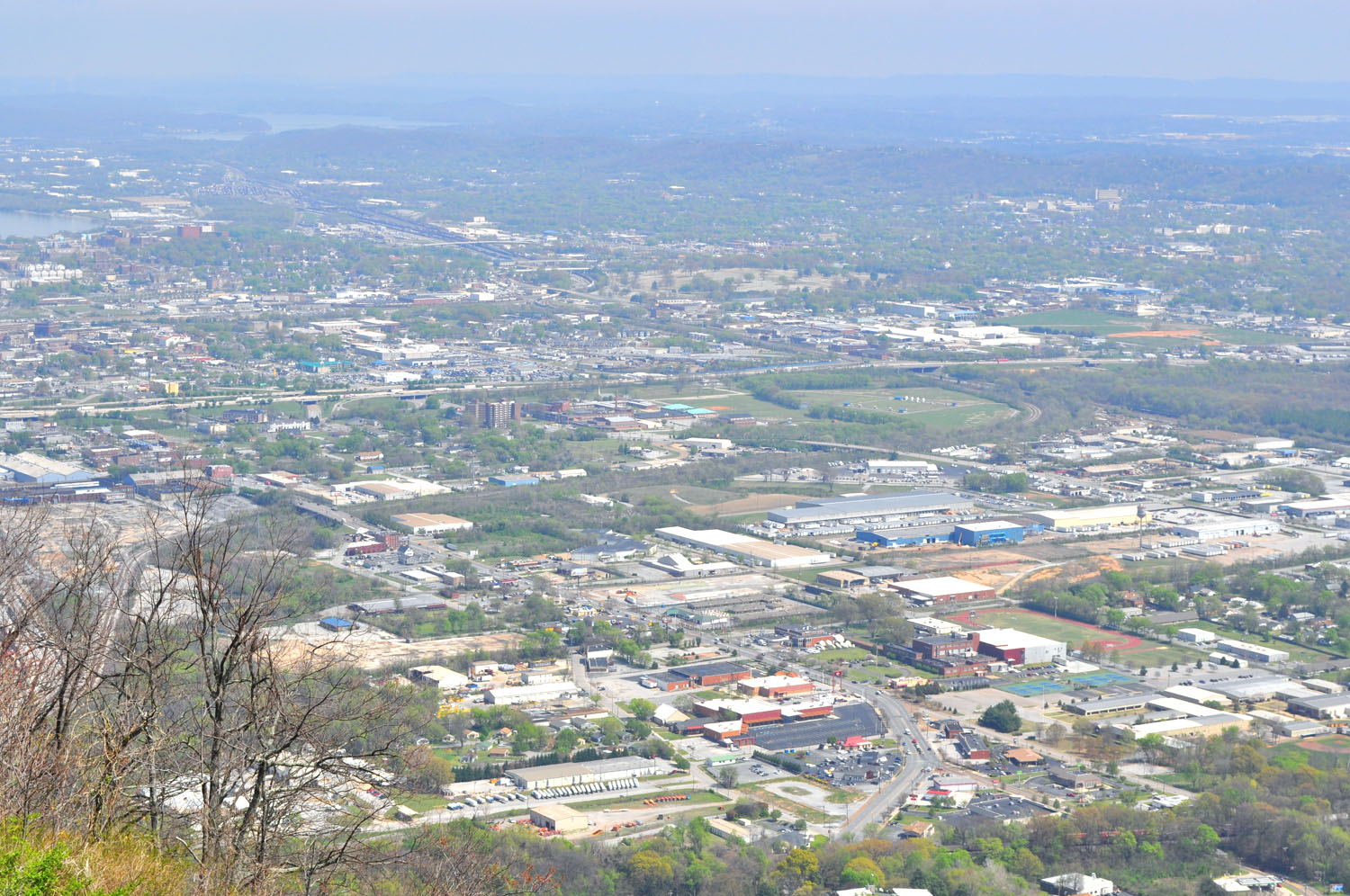 Grand view of Chattanooga and the Tennessee River below.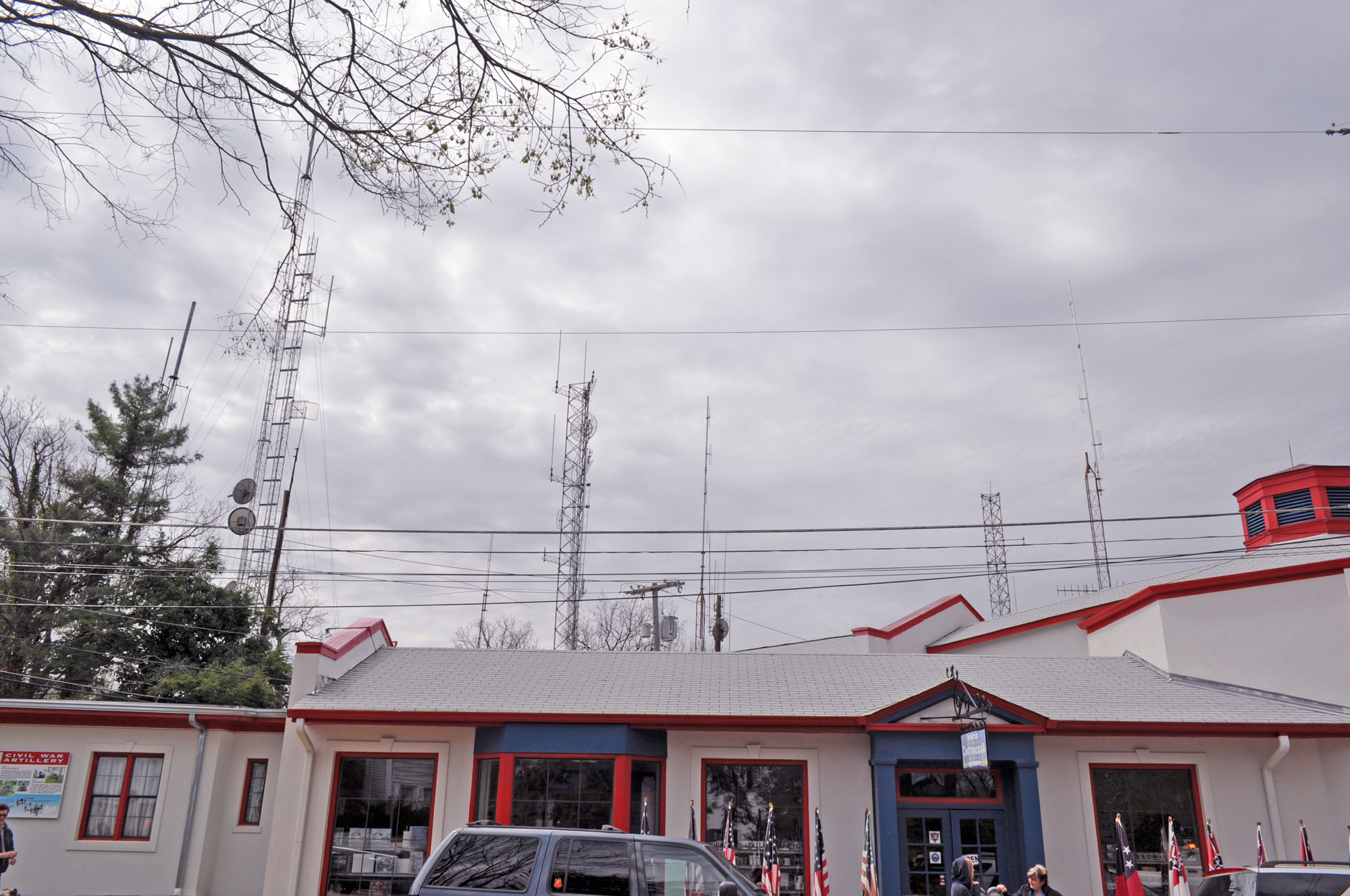 • For us hams: An antenna farm in the clouds! Hard to see; there were a half dozen Comet dual-banders.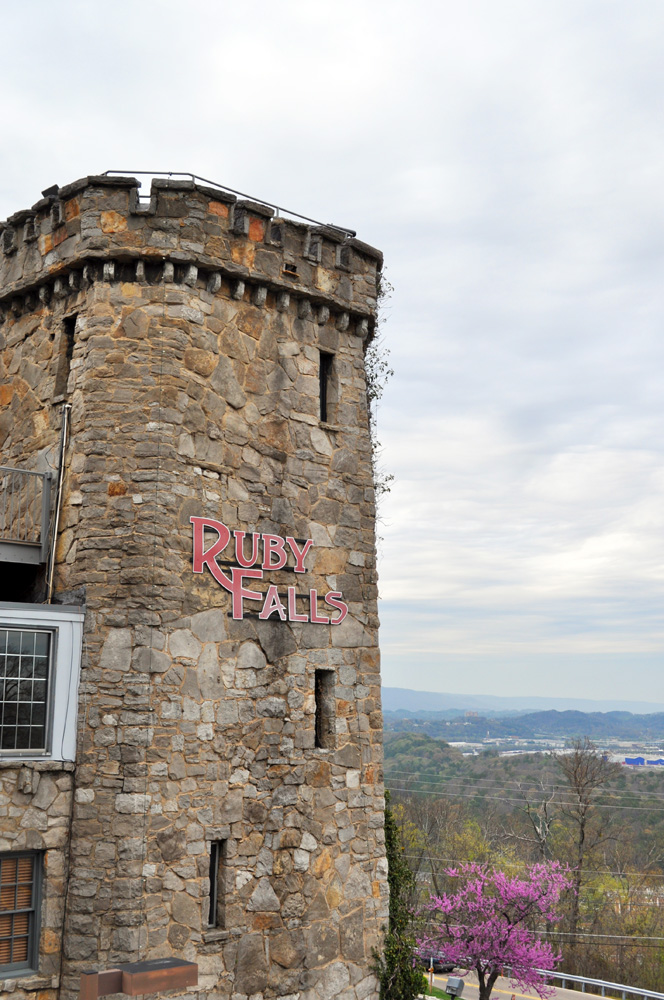 Then next - it was down the mountain to Ruby Falls (See Site). An underground 150' waterfall that you have to see to believe.
You first go down a 260' elevator shaft, then you walk a good 1/2 mile in the mountain. Along the way you get to see all maner of cave formations.
It's worth the trip, but there are no bathrooms through the whole underground tour!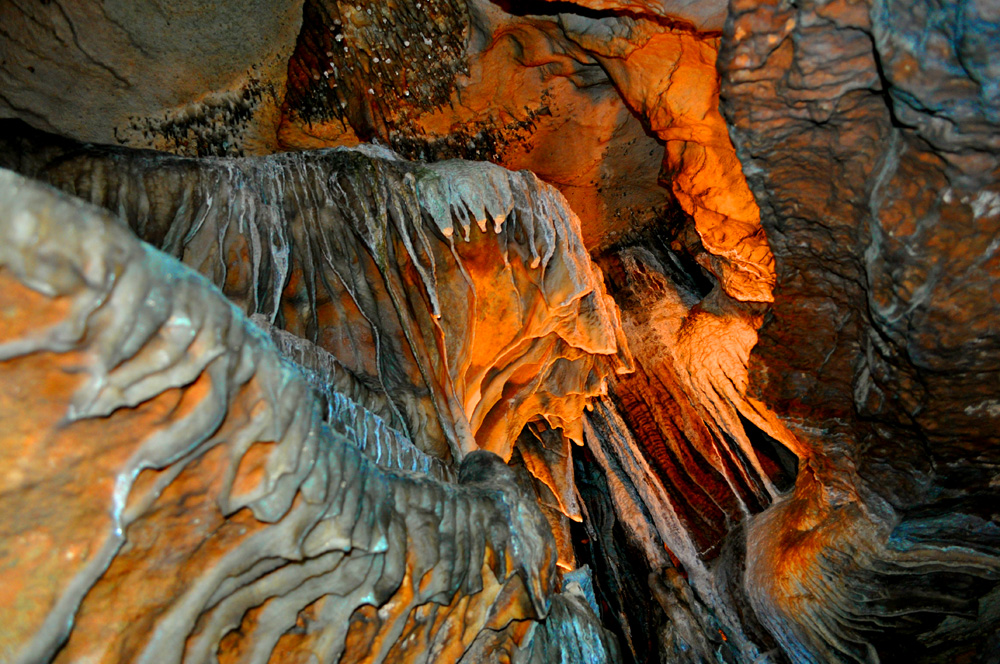 Stunning!
The camera shots don't do justice. 145' high!


Back to Ooltewah for a well deserved swim in the pool and some rest - our temporary home away from home.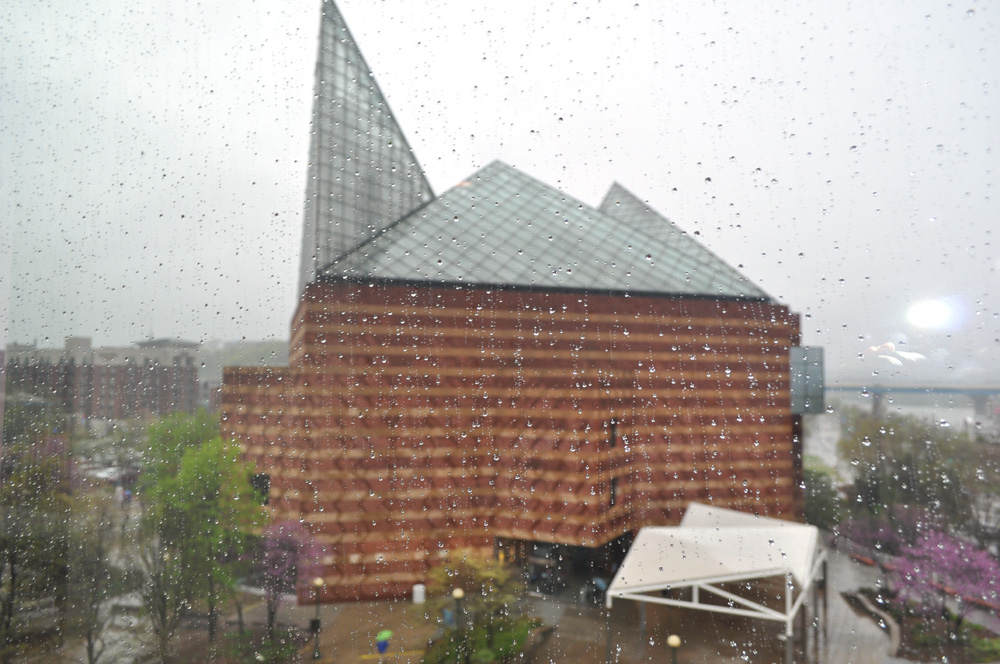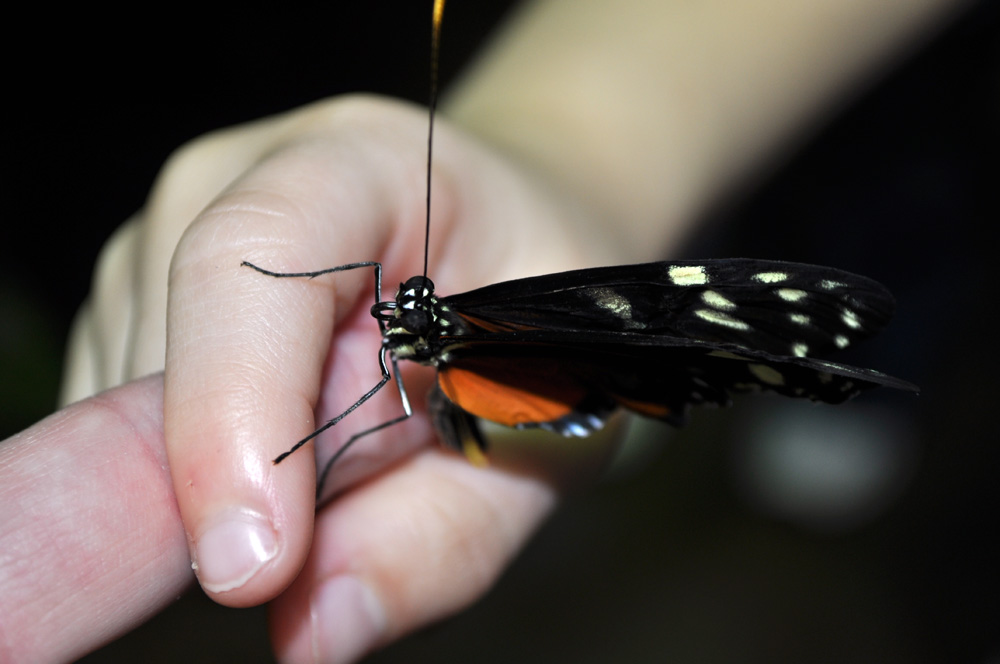 The next morning (Saturday) it was back to down town Chattanooga to the Tennessee Aquarium.
It was an extremely rainy and cold day - but everything was inside.

Visit the Tennessee Aquarium site here...

The kids were given stickers to designate special activities throughout the day.
First, we spent an hour in the butterfy sanctuary. Rare species would land on you for a rest. The girls were allowed to set new butterflies in flight for the first time.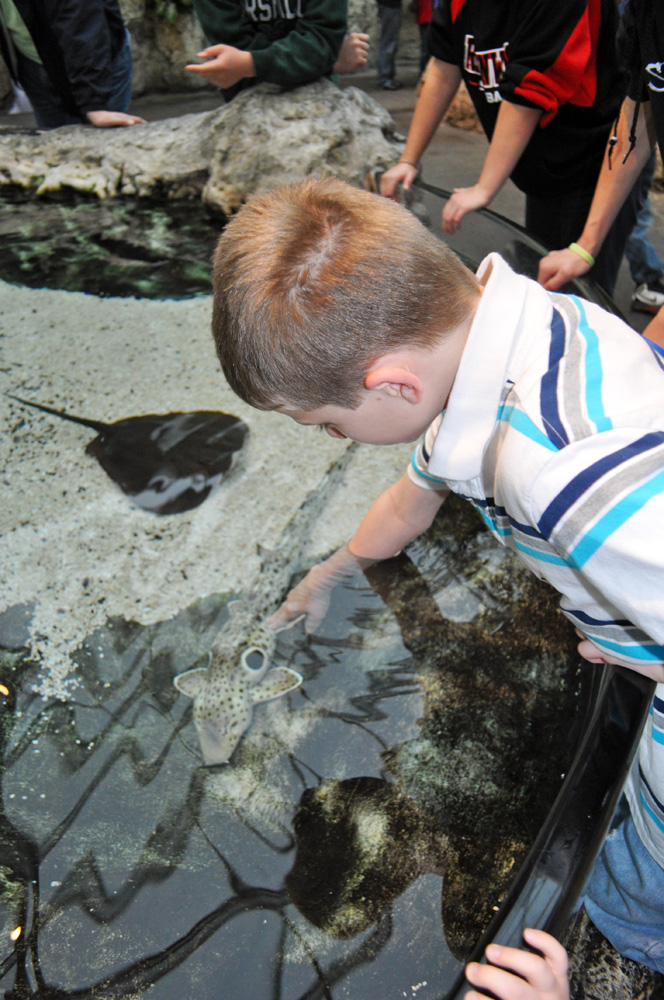 Petting the stingrays and small sharks.
Rare birds.


Penguins!
Sharks!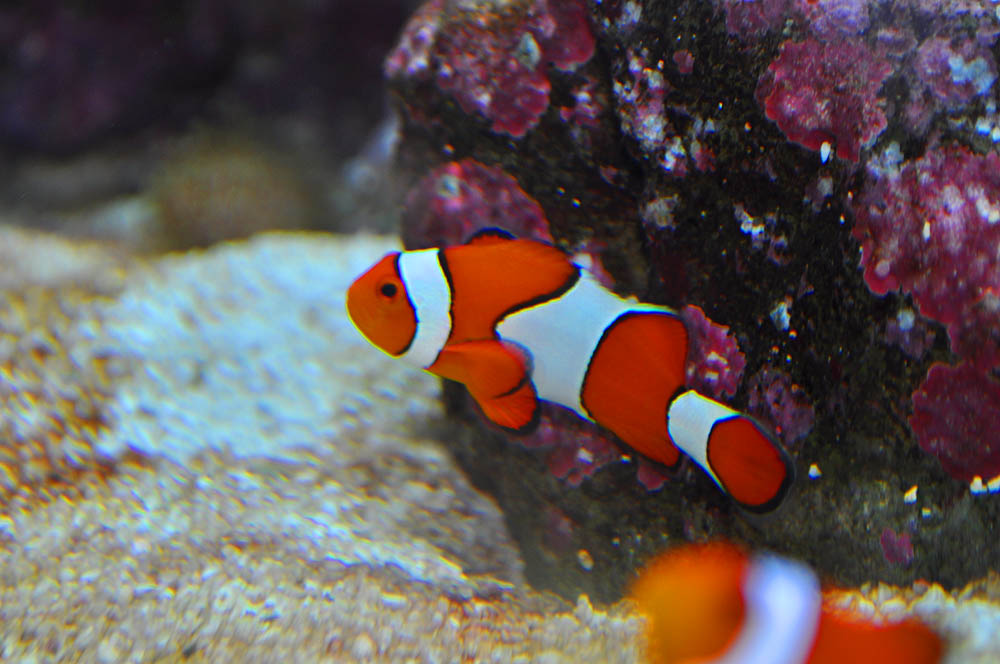 Fish!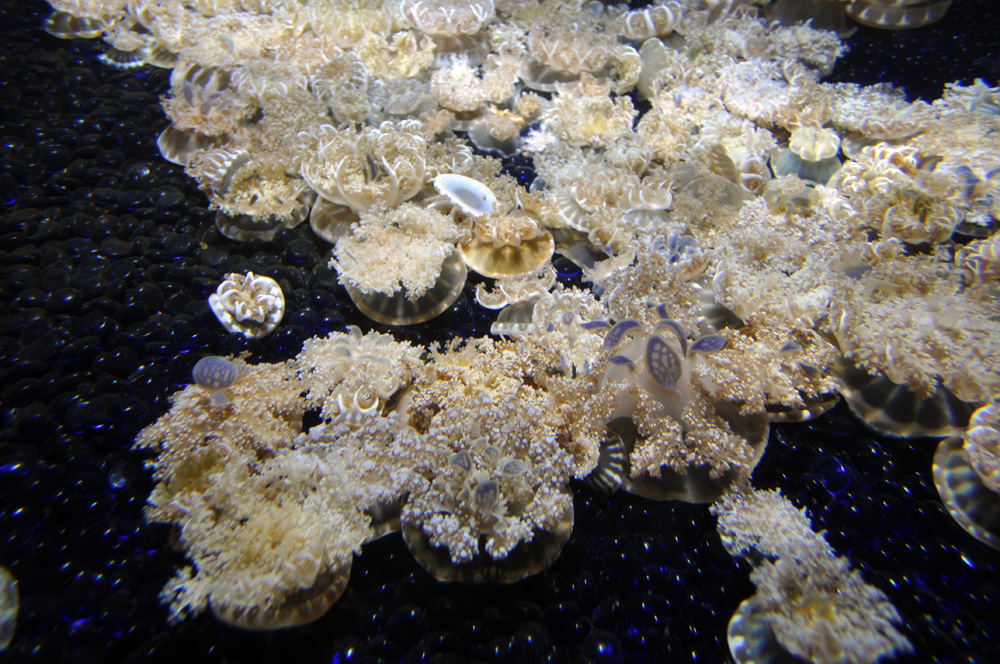 Jelley's!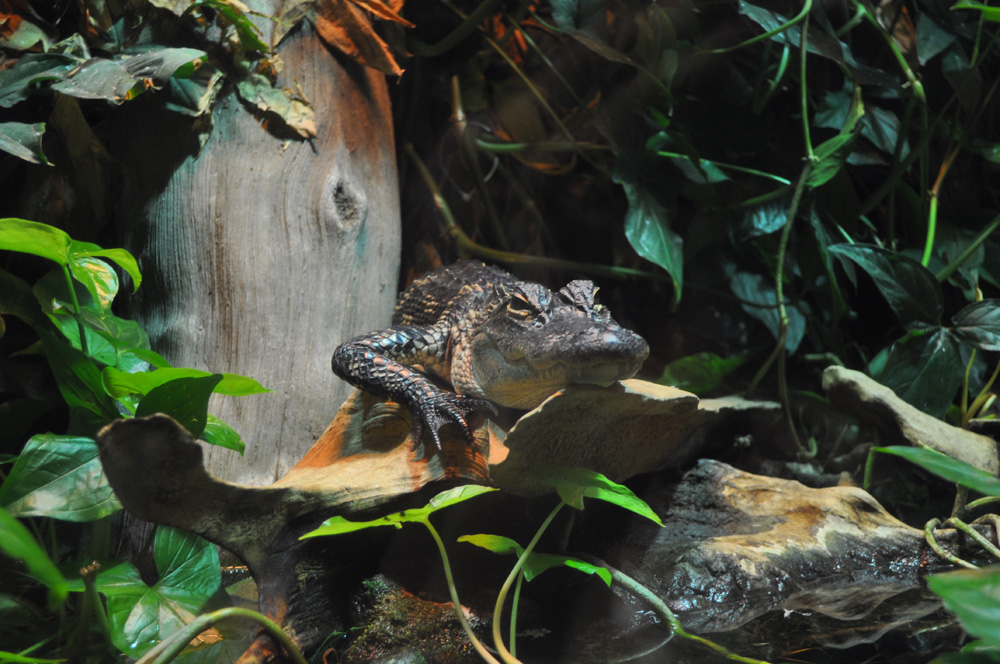 Reptiles!
Turtles!

The Tennessee Aquarium consists of two large buildings on the river housing multiple floors of wildlife.
Massive glass panel penthouses house showcases of different species. One building contains one of the world's largest saltwater viewing tanks.
The other, a spiral rampway going up many stories, bringing you front and center with multiple miniature ecosystems of river life.
And all maner of aquatic and amphian life. Including: Otters, Snakes, Birds, and a zillion varieties of fresh water fish.

After a long day at the aquarium - we went across the street to see a 3-D Imax movie about surfing on a remote South Pacific island.

Sunday morning we said farewell to Chattanooga and Ooltewah and headed back to Tallahassee.
A very nice trip. Too nice... the people were nice and things fell into place.

Maybe we'll go there again in due time.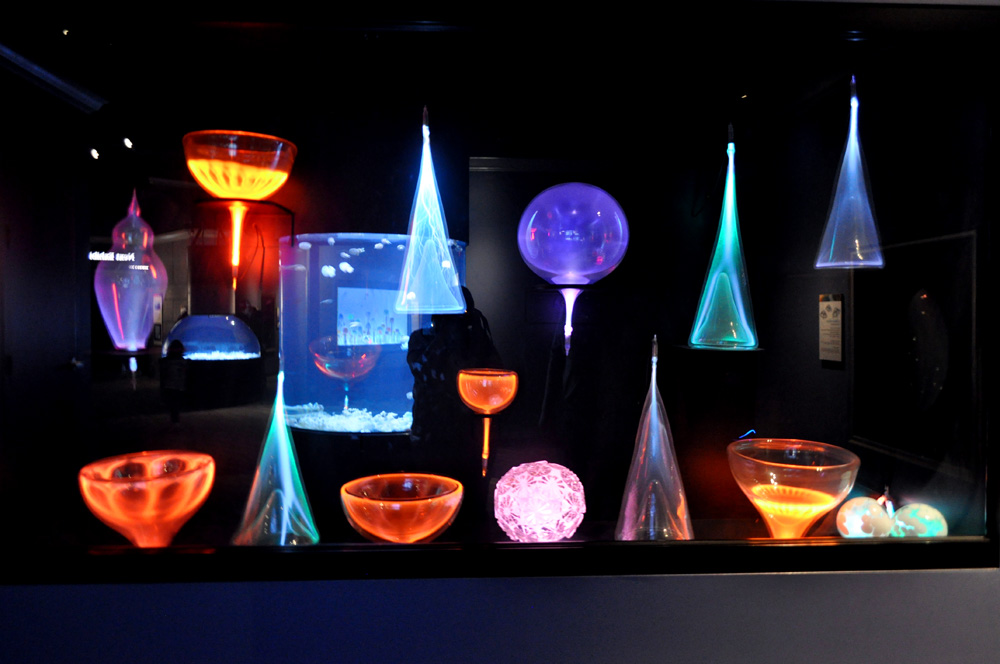 Now that is just cool...